The Mahanakorn Partners Group (MPG) is delighted to share our 2020 Thailand Business Report, which illustrates business opportunities in Thailand and reviews key laws, rules and regulations. The guide provides a concise overview of business structures, BOI tax and non-tax incentives, investment privileges, and the latest tax compliance and employment regulations.
The Report also touches on some of the most compelling reasons for investment in Thailand, such as:
✓ Thailand as a gateway to ASEAN and Southwest Pacific, strategically located in the heart of the Mekong region with close proximity to China and India.
✓ Government policy is favorable to investment and free trade, with laws that protect the interest of minority investors and generous incentives (BOI, EEC, IPA) offered.
✓ Second largest economy in Southeast Asia, participant in many bilateral FTAs in addition to the ASEAN Trade in Goods Agreement (ATIGA).
✓ Ease of doing business in Thailand is well documented in the World Bank Group's Doing Business 2020 ranking, due to the ease of company set up and clear legislation.
✓ Companies in Thailand have access to a cost-effective, skilled, and diversified workforce.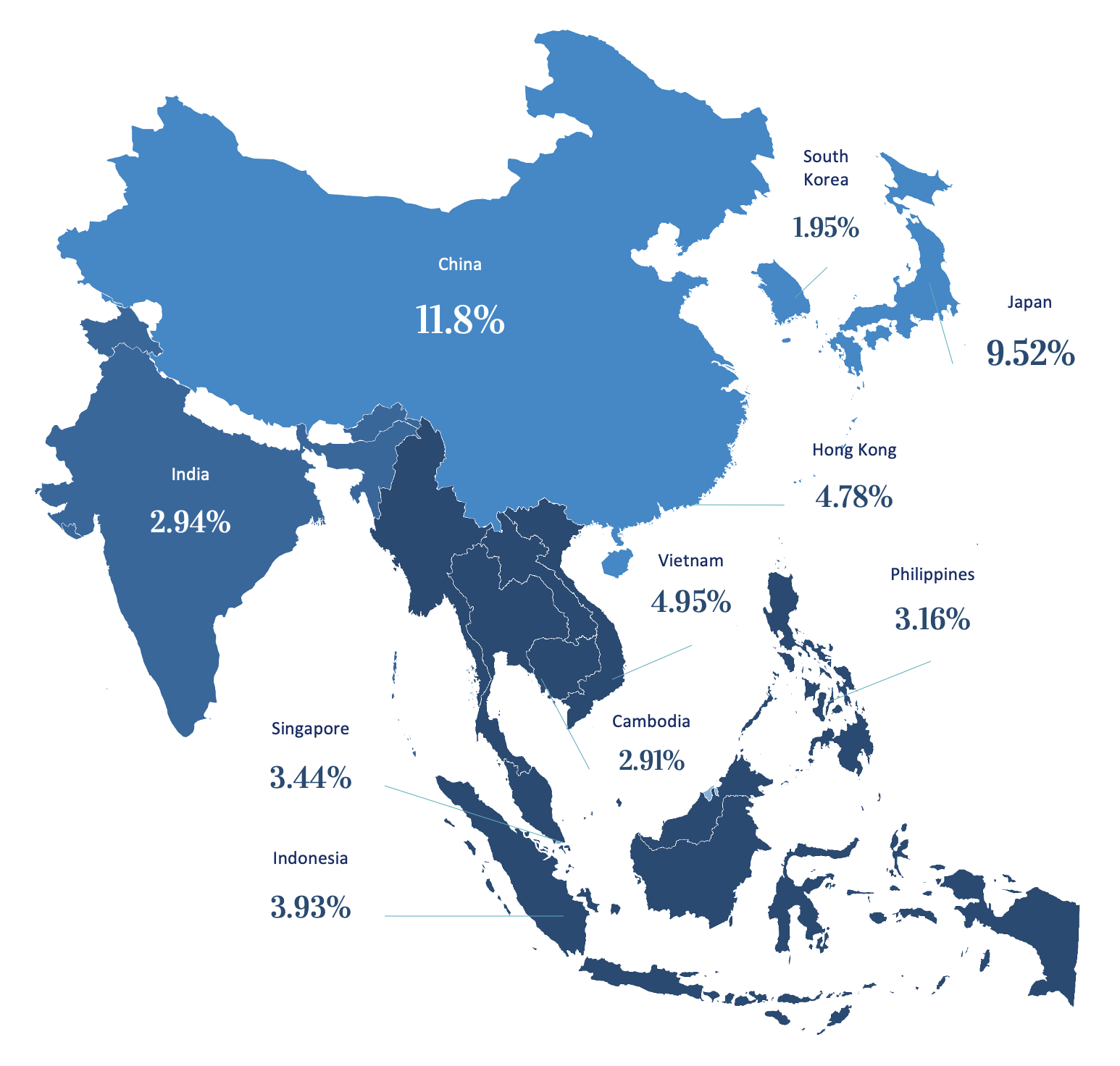 Figure: Major destinations of Thailand's 2018 exports in Asia (USD 262B)