A Free Trade Agreement (FTA) is a treaty between two or more countries to facilitate trade and eliminate trade barriers. The FTA allows items to be bought and sold across international borders with little to no government tariffs, quotas, or subsidies, resulting in a more open and competitive worldwide market.
According to the Asia Regional Integration Center (ARIC), to date, Thailand is a signatory to 15 FTAs (of which 14 are in effect), is a party to 14 proposed FTAs and has entered into negotiations to a further nine FTAs.
On top of this, Thailand has also signed bilateral trade agreements with China.
Association of Southeast Asian Nations (ASEAN)
Thailand is also a member of ASEAN, which was established in 1967. ASEAN comprises of ten members, including Brunei, Cambodia, Indonesia, Laos, Malaysia, Myanmar, the Philippines, Singapore, Thailand, and Vietnam.
ASEAN implemented several FTAs with its trading partners, including ASEAN-Australia and New Zealand, ASEAN-China, ASEAN-India, ASEAN-Japan, and ASEAN-Korea. In addition, the Regional Comprehensive Economic Partnership (RCEP), which is Free Trade Agreement between ten ASEAN countries and its six trading partners, namely, Australia, China, India, Korea, Japan, and New Zealand, was signed in November 2020.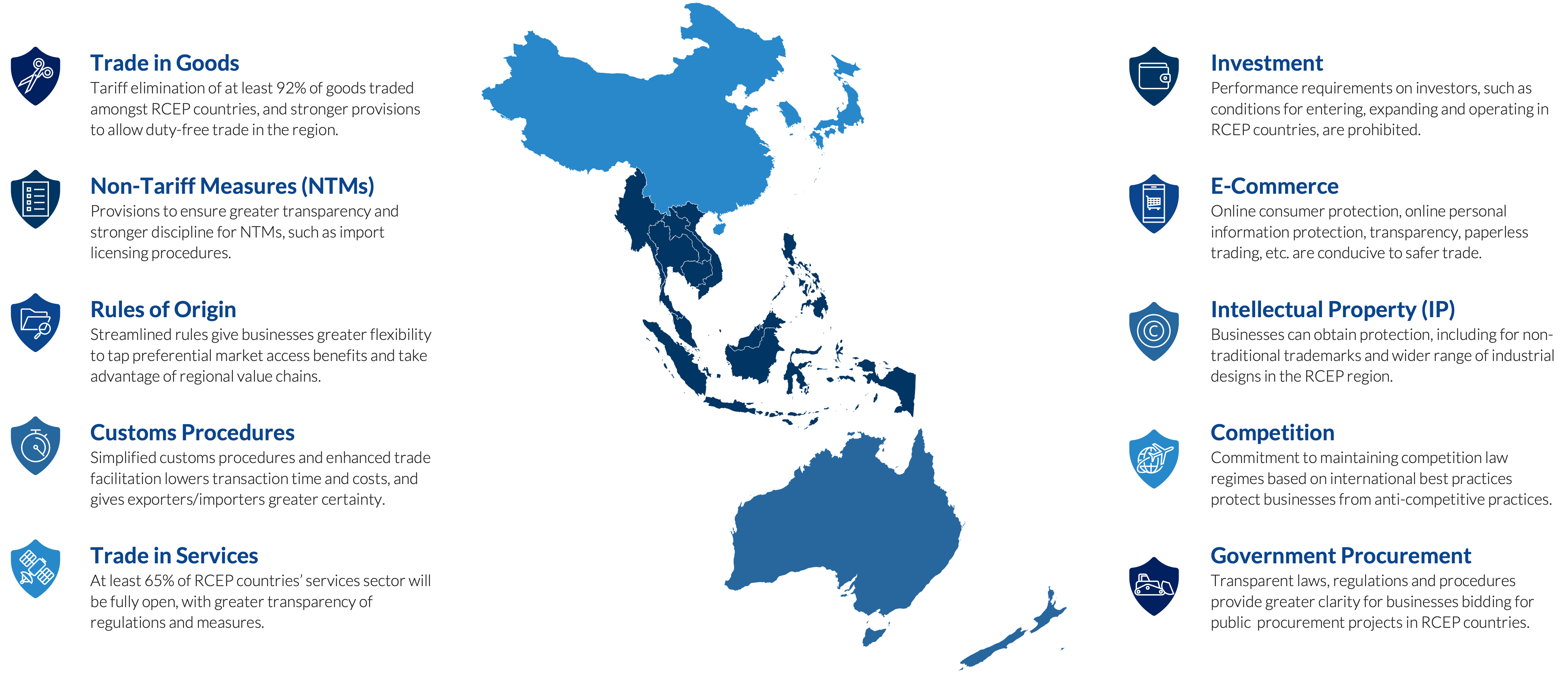 Figure 1. The Regional Comprehensive Economic Partnership (RCEP).
Free Trade Agreement between Thailand and China
The China-Thailand Free Trade Agreement (FTA) was signed in June 2003 and took effect four months later, in October 2003. It is a "farm trade early harvest agreement." Both nations opened their agricultural markets before the bigger China-ASEAN FTA took effect in 2010 and tariffs on 188 different fruits and vegetables were reduced to zero overnight as part of the agreement.
The negative impact of the China-Thailand Free Trade Agreement has been well recorded by NGOs, farmers' groups, academia, and the media in Thailand. For example, Thai garlic, longan, and other fruit and vegetable growers, particularly in the north, have lost their livelihoods because of the cheap Chinese imports. Only Thai cassava exports increased, despite official pledges. Conversely, according to investigations, Thai produce entering China was left to deteriorate at the entry point by local warehouse operators, preventing it from being commercialized.
From the outset, Thai people have criticized cheap Chinese fruits and vegetables for having excessive pesticide residue levels. However, this has since prompted the two countries to create common private food safety standards (Thai-China GAP), further boosting corporate farming and increasing concentration.
Overall, the China-Thailand Free Trade Agreement has been harmful to small farmers on both sides of the border. It has only benefited merchants who control the trade and can use it to grow their contract farming businesses, such as Thailand's Charoen Pokphand Group, which is held by Chinese owners.
Statistics
After Malaysia and Singapore, Thailand is China's third-largest trading partner in ASEAN. Worldwide, Thailand is China's 14th largest commercial partner. Thailand was one of the countries that signed up for the EHP Part 2: Perspectives from Member Countries 4. Before the signing of the ASEAN-China Agreement on Trade in Goods in 2004, Thailand 43 was introduced. Early tariff reductions on agricultural products were authorised under the EHP, which began in January 2004 and ended in January 2006.
Thailand has enjoyed a trade surplus on primary agricultural products since the implementation of EHP in January 2006 but is still in a trade deficit with China. Automatic data processing machines and parts; rubber; chemical products; ethylene polymers; rubber products; tapioca products; electronic integrated circuits; refined fuels; wood and wood products; and other electrical equipment and parts are Thailand's top ten exports to China, in descending order. In the first ten months after the ASEAN-China Free Trade Agreement went into effect on January 1, 2010, Thai exports to China surged by 39%, around US$17.42 billion, while imports increased by 46% amounting in US$20 billion.

Figure 2. Thailand Exports to China (in millions of U.S. dollars).
Going Global
Investment China has risen to become the world's largest exporter and second-largest economy thanks to massive inward FDI. As the Chinese economy develops, it faces several challenges, including increasing wages, environmental issues, and anti-Made in China movements. As a result, China has decided to pursue a "Going Global" policy that encourages outside FDI.
On January 25, 2010, the ASEAN-China Foreign Ministers' Connectivity Meeting was held in Kunming to discuss how China and ASEAN might strengthen connectivity among ASEAN member states and between the two sides. ACFTA is an essential component of soft infrastructure support that can help promote ASEAN-China economic linkages and should be leveraged in tandem with complex infrastructure development.
Intention to Establish More Free Trade Agreements with Chinese Regions
Following the signing of the first FTA with the Hainan province in late August, the administration in Thailand plans to negotiate mini-FTAs with other Chinese areas.
Commerce Minister Jurin Laksanawisit said the ministry plans to organize online business matching activities between Thailand and Hainan by the end of 2021, as well as a trade fair showcasing world-class Thai brands at the Hainan Expo, focusing on promoting health, wellness products and services for the second year in a row. He stated that Thai officials are anxious to sign such agreements to expand bilateral trade with more Chinese provinces, such as Gansu in the north, which is predominantly Muslim and hence a good match for Thai halal products.
According to the Commerce Ministry, the Chinese government has proclaimed Hainan a free trade port, tying it to countries along with the "Belt and Road" plan to stimulate trade activity there. The smallest province in southern China, Hainan, is a crucial node on the "Maritime Silk Road," connecting the Greater Bay Area of Guangdong, Hong Kong, and Macau to Southeast Asia. (NNT)
Cooperation between ASEAN(Thailand) and China has the potential to be one of the cornerstones of East Asia's economic integration and community building.