For the second year in a row, the Singapore Business Federation (SBF) has confirmed the Mahanakorn Partners Group (MPG) as the go-to legal, tax and management consulting firm for market expansion in Thailand.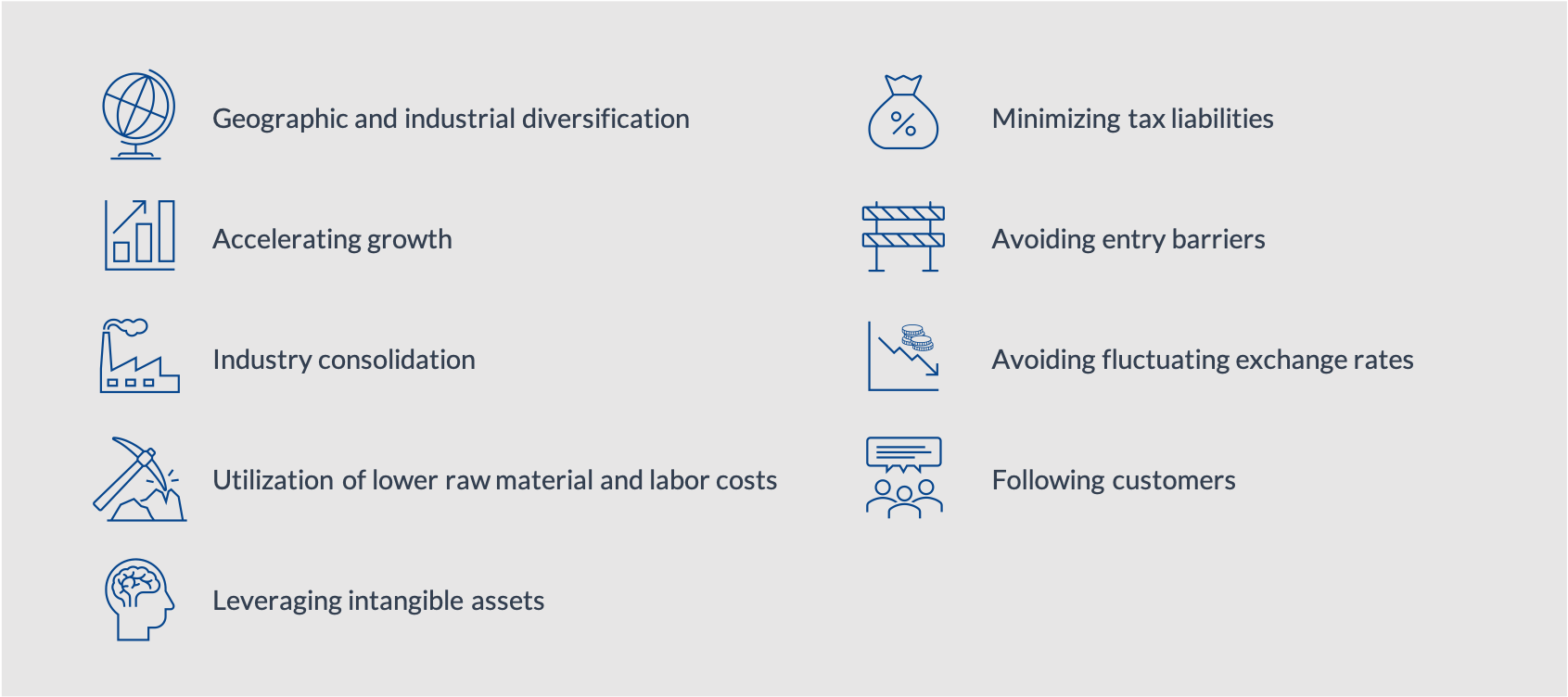 Table 1. Motives for International Expansion
In the 2021 edition of our Investing in Thailand report, which SBF published on 13 April 2021, investors and managers can find a comprehensive overview of business practices, regulatory compliance and investment incentives for MNEs and SMEs alike. The report has an infographic layout, which is both reader-friendly and informative. Facts and figures about foreign direct investment in Thailand are presented in the following seven chapters:
1.   Demographics
2.   Economics & FDI
3.   Free Trade Agreements
4.   Doing Business
5.   Taxes
6.   Employment
7.   Investment Promotion
Thailand enjoys a strategic location, strong supply chains, skilled labor, robust imports and exports, and special economic zones (SEZs) that are conducive to foreign direct investment.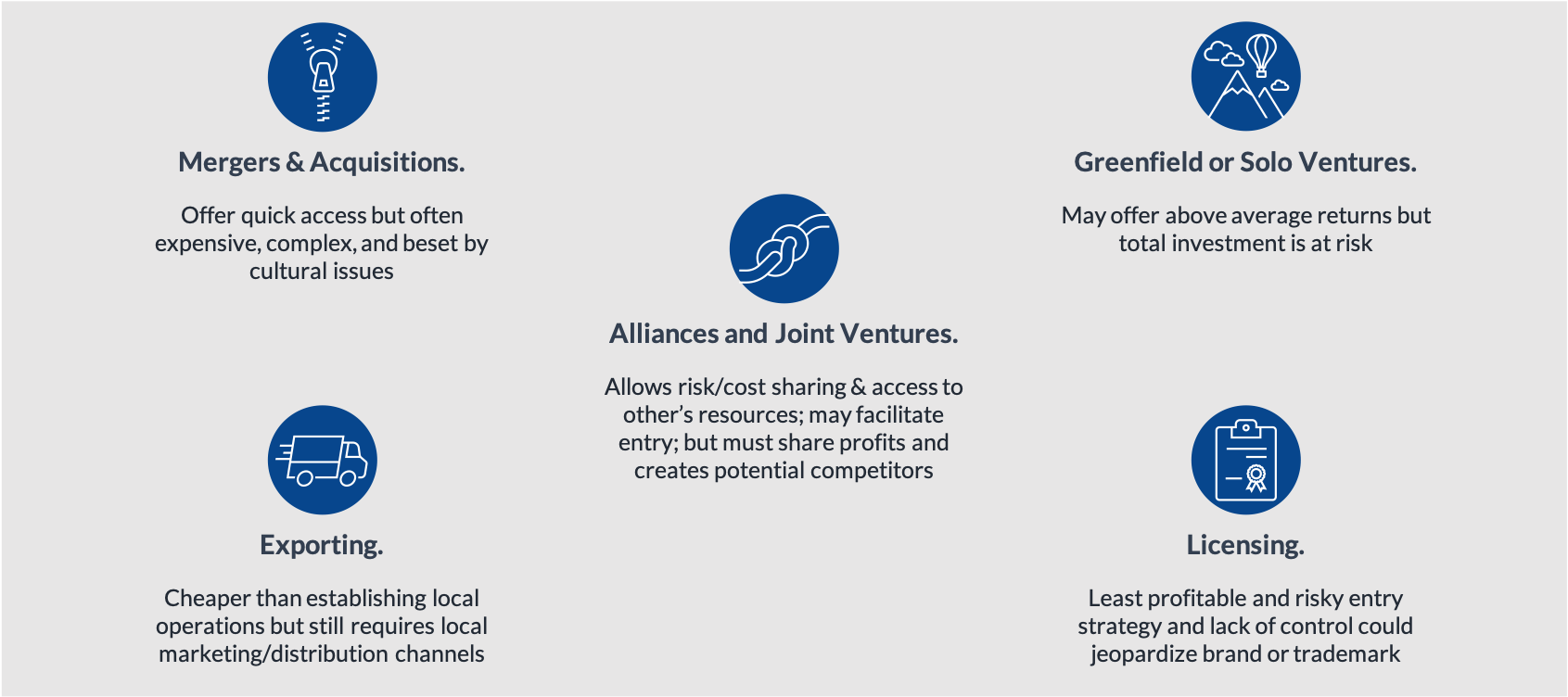 Table 2. Common Market Entry Strategies
Many multinational and transnational companies are attracted to ASEAN (Association of Southeast Asian Nations), which is one of the world's largest and fastest growing economies. We hope our 2021 Investing in Thailand report will serve as a resource for company owners and managers interested in doing business in Thailand. For a more complete understanding of corporate structures, investment promotions, rules and regulations, we encourage readers to contact us with any questions or requests.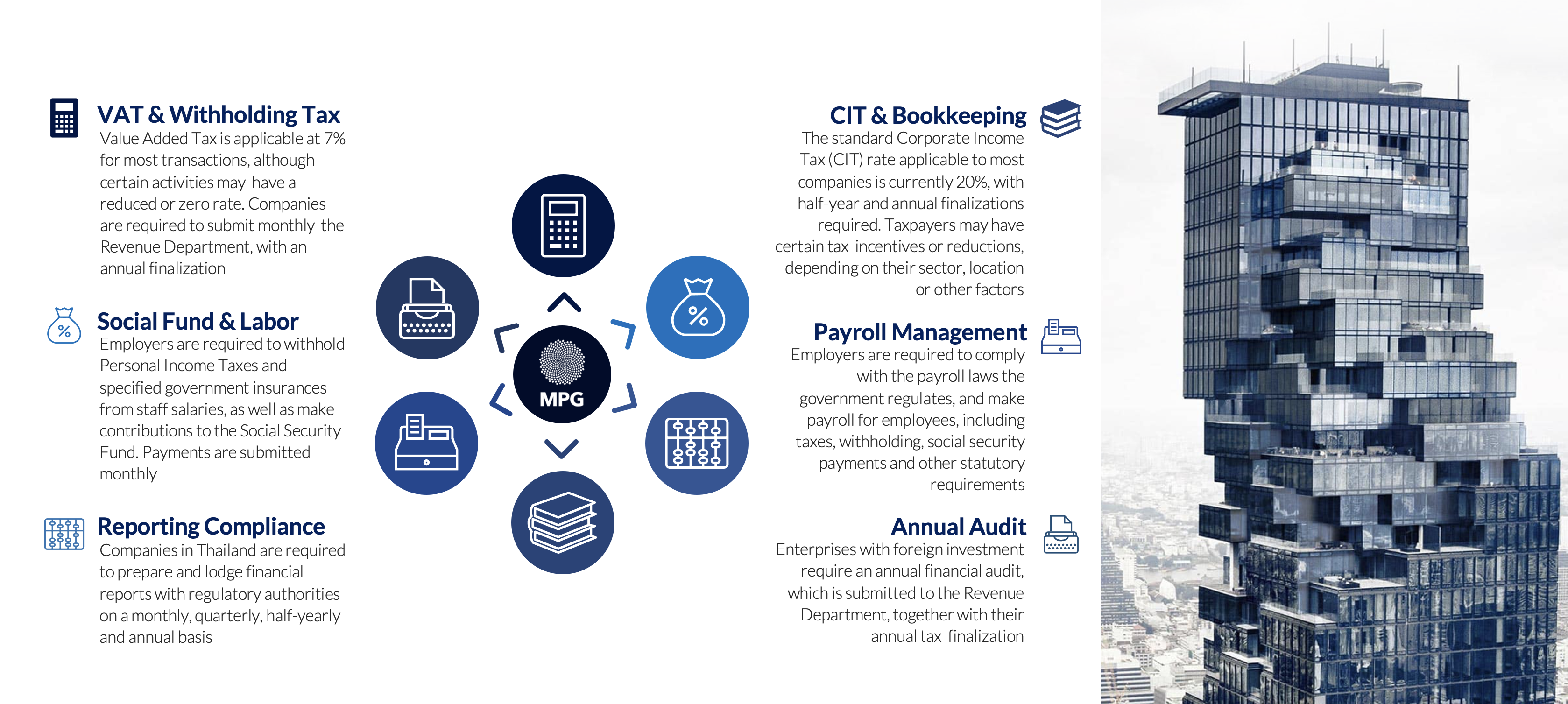 Table 3. Tax Compliance in Thailand