Types of Factories
Factories in Thailand are subject to different licensing regulations depending on their size, output and probability of pollution and related level of environmental protection concerns. Factories are classified under the Thai ministerial regulations in accordance with the Factory Act of 1992. Pursuant to the Act, factories can be divided into three categories:
1.   Factories that do not require a license 
Factories do not require a license where they use machinery between 5-20 horsepower and/or employ 7-20 people for manufacturing.
2.   Factories that must notify officials prior to operating 
Factories must notify officials prior to commencing operations but do not require a license, where they use machinery equivalent to 20-50 horsepower and/or employ more than 20 but less than 50 employees for manufacturing.
3.   Factories that require a license 
Factories that produce pollution and use machinery of more than 50 horsepower and/or employ more than 50 people for manufacturing do require a license from the Department of Industrial Works. The license must be obtained prior to commencing operations.
Requirements
All factories must comply with any ministerial regulations. Category one and two factories must be situated at least 50 meters away from schools, temples, hospitals, government offices and other public places. Category three factories must be at least 100 meters away from these spaces. Any factoring operating in Thailand must ensure that its operations do not cause a nuisance to nearby property or people.
Application Process and Timeframes
In the circumstances where a factory is classified as a 'category three factory', to obtain a factory license, the application requires the following documents:
1.   The completed application form.
2.   The company affidavit.
3.   The plan related to the factory building, certified by a professional engineer or person designated by the Ministry of Industry.
4.   The plan listing the factory equipment, certified by an expert engineer, or a person designated by the Ministry of Industry.
5.   A complete explanation of the proposed safety measures. This plan must be written and should detail measures relating to nuisances, potential damage, danger, waste control, pollution and any other material that may cause damage to the environment.
The application must be submitted to the Provincial Industrial Office. Once the application is submitted, a government agent will investigate the factory site and check the structure, components and pollution control measures.
The government agent will then prepare a report to submit back to the Office within 30 days after receiving the factory license application. The license application will be considered by the government officer and then either rejected or granted within 50 days. During these 50 days, the applicant may change the application or factory plan.
If granted, the license is a personal one. Therefore, a new license must be requested if the factory is transferred or leased to another person or entity.
Renewal of License 
A factory license in Thailand is valid for a period of five years. Prior to the expiration of the first license, an application for renewal should be submitted along with a fee of 100,000 Thai baht. Renewal will be considered to be extended unless there is a specific order stating otherwise.
If the application is submitted within 60 days of the expiration date, it will be processed as any normal renewal. However, the applicant will be required to pay a fine of 20,000 Thai baht. If the applicant fails to apply for a renewal after 60 days of the expiration date of the first license, the application will be treated as if it were a new application.
Obtaining BOI privileges as a factory 
Factories should be aware that if they wish to apply to the Board of Investment (BOI) for a BOI promotion, they must ensure compliance with the relevant regulations pursuant to their industry sector. Each activity eligible for promotion identifies its own conditions for obtaining BOI privileges and those wishing to set up factory operations and obtain BOI promotion should be aware of such conditions. Notably, most factories will be required to set up their operations in a Special Economic Zone (SEZ) or in Model Cities in the "Stable, Affluent and Sustainable Triangle" in one of the following cities: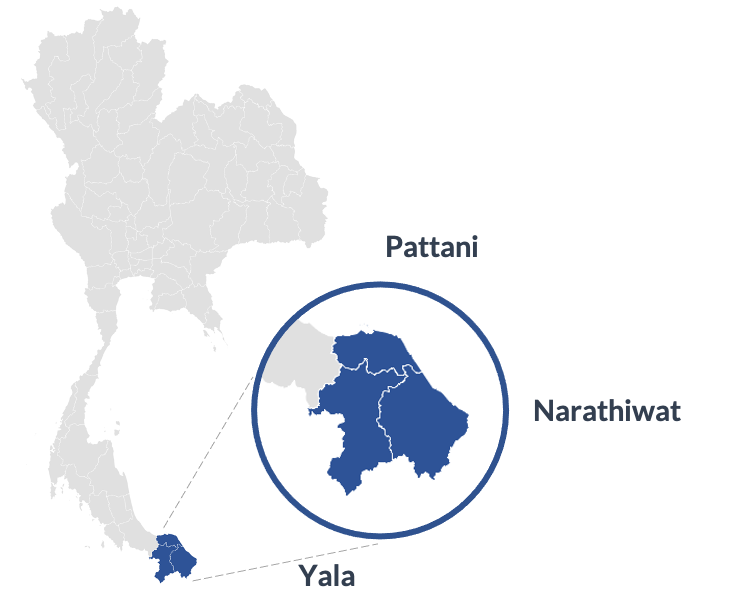 ✓   Non Chik District, Pattani Province.
✓   Betong District, Yala Province.
✓   Su-ngai Kolok District, Narathiwat Province.