Overview
As a part of its economic evolution, Thailand is placing the issue of sustainability at the forefront of its effort to digitally transform the nation's economy. In accordance with these efforts, the Thailand Data Center Market is expected to receive investments of around one billion USD by 2026. Currently, there are 14 unique third-party data center service providers working from more than 30 facilities. To achieve its sustainability goals, while expanding digital infrastructure, Thailand aims to develop large data centers that meet and can compete with international standards. Keeping up with international standards has proved to be integral in the wake of the global pandemic, which has generated a strong demand for data centers following the increased use of cloud and digital services both domestically and internationally. Parties involved in the functioning of data centers, such as businesses wanting to contract the services of the center, or operators wishing to operate a facility, need to be aware of the various requirements and conditions attached to the use and operation of data centers.
Options for Hosting Data
Colocation (or co-location, Latin cum 'together' + locare 'to place') is a term defining a data center that is sub-leased by multiple tenants for the IT infrastructure. Many businesses can lease a space, whether it be physical or virtual, of the data center. This option, can be highly attractive to businesses as it provides a more cost-efficient and reliable solution for businesses to host their IT infrastructure and data storage, as opposed to trying to manage the data center themselves.
Retail colocation dominates the market as opposed to wholesale colocation. The former is generally utilized more by small to medium businesses and start-ups, whereas the latter caters more to large enterprises and service providers. Thailand's Board of Investment (BOI) has an extensive list of data centers and cloud service providers.
Incentives and Support
In 2016, the BOI announced a number of tax incentives for data centers (eligible activities under section 7 of the BOI Act) built in an area of at least 3,000 square feet. These incentives include 8-year Corporate Income Tax (CIT) exemption, followed by an additional 5-year 50% CIT reduction. In addition, BOI-promoted companies also enjoy several non-tax incentives, such as permit to own land, permit to bring in foreign skilled workers and experts, and eligibility for Smart Visa. Data centers also enjoy exemptions on import duties on raw materials and machinery.
Data centers may also be eligible to obtain further investment incentives from other government agencies, namely:
✓   The Digital Economy Promotion Agency (DEPA)
✓   The National Science and Technology development Agency (NSTDA)
✓   The National Electronic and Computer Technology Center (NECTEC)
✓   The National Innovation Agency (NIA)
Building or Investing in a Data Center in Thailand
Thailand imposes stringent requirements on the construction of data centers. A business planning on building and operating a data center in Thailand must first obtain a BOI Investment Promotion Certificate. After having obtained a BOI license, the operator must apply for a Telecom License at the Office of The National Broadcasting and Telecommunications Commission (NBTC). There are three types of licenses, which are governed by the Telecommunications Business Act B.E. 2544 (2001) (TBA).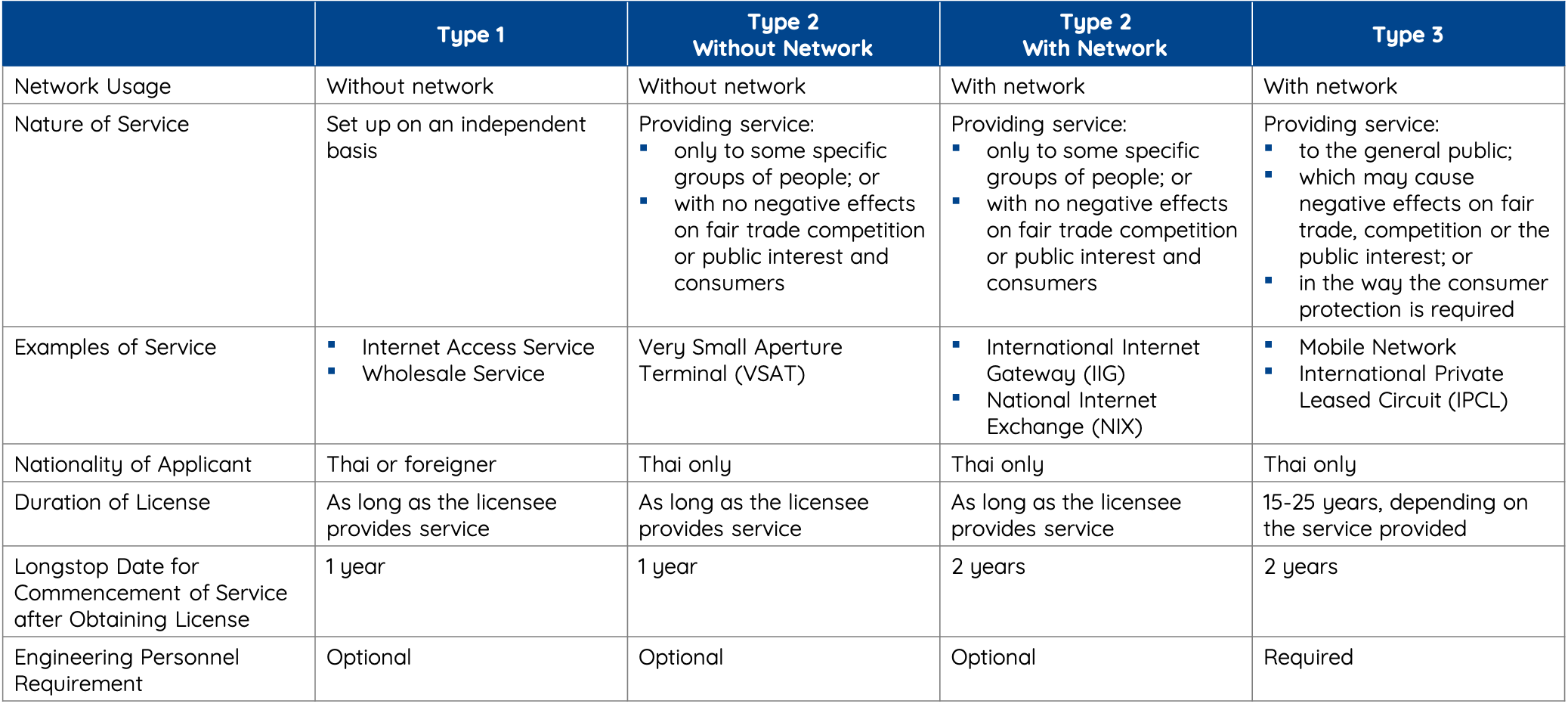 Table 1. Types of Telecom Licenses in Thailand.
It should be noted that general laws on foreign businesses operating telecommunication services or internet services apply. Telecommunications companies can apply for one of the three licenses, which must meet different eligibility criteria.

Table 2. Eligibility Criteria for the Three Types of Telecom Licenses in Thailand.
Future of Data Centers and the EnvironmentWhen investing in data center and cloud services in Thailand, investors must consider the utilities related to running a data center facility, such as water, electricity, and location of the business operations.
Previously, experts believed that the data center sector would have a detrimental effect on Thailand's sustainable development goals. This was due to the belief that a data center's energy consumption accounted for a large amount of greenhouse gas emission; however, new research has since suggested that this may not be the case, and levels of greenhouse gas emissions were overestimated. Now that the environmental footprint of data centers is better understood, governments and businesses alike have been aiming to reduce this impact by establishing best practice standards. Such standards revolve around data center design, construction, and power consumption to name a few. Data centers currently account for around 3% of the global greenhouse gas emissions. Hence, the environmental control of the facility through the adjustment of its energy consumption is a necessary measure.
Date center operators must strive to create an environmentally friendly and energy efficient design. A measure of energy efficiency is Power Usage Effectiveness (PUE), defined as the ratio of total amount of energy used by a data center facility to the energy delivered to computing equipment. A PUE of 1.0 is ideal and it means that a data center has achieved perfect efficiency.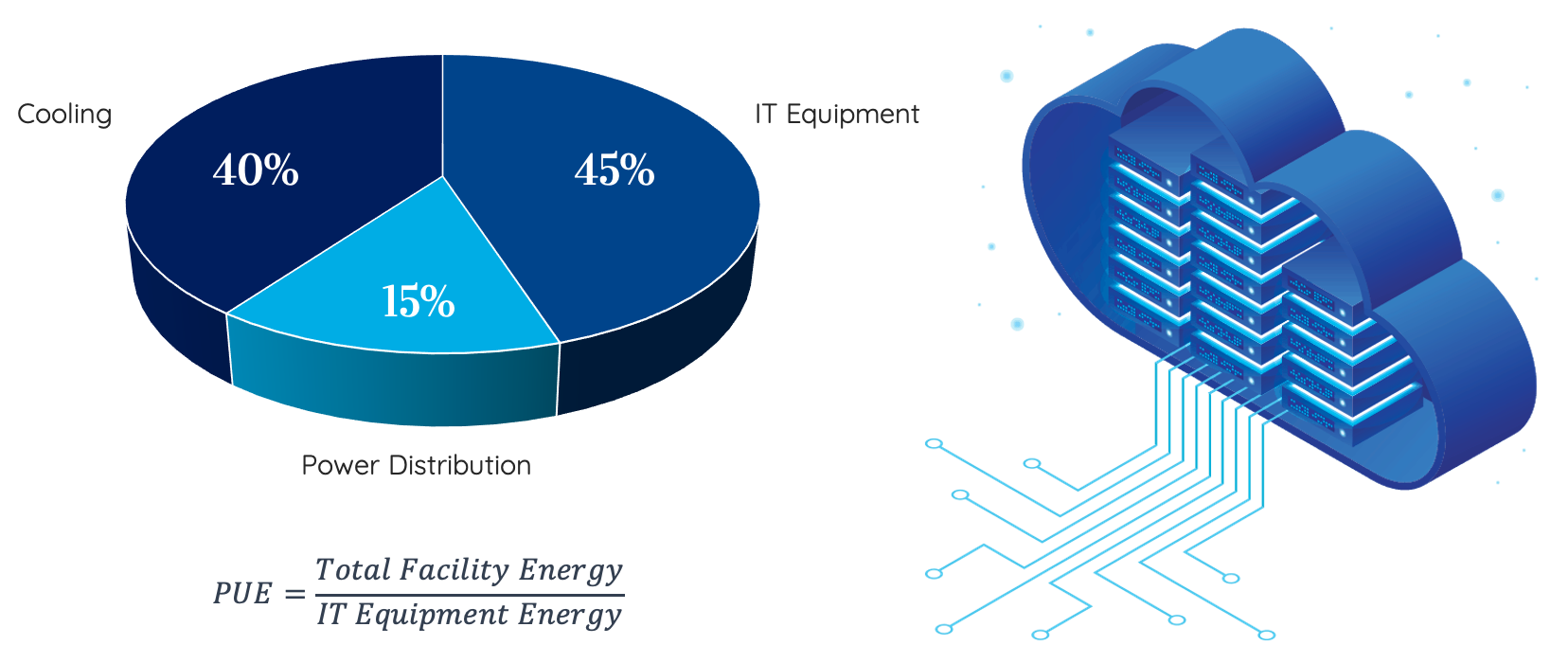 Figure 1. Data Center's Power Usage Effectiveness (PUE).
A non-exhaustive list of standards and certifications recognized internationally and by the Digital Government Development Agency (DGDA) can be found below:
✓   The ANSI/BICSI 002-2019 Data Center Design and Implementation Best Practices provides standards for all major systems and guidelines on how to implement a design for the specific needs of a data center.
✓   The Leadership in Energy and Environmental Design (LEED) is an internationally accepted standard for the design, construction, operation, and maintenance of green buildings.
✓   The ISO 14001 and 50001 are environmental management systems and energy management standards, respectively.
✓   The Uptime Institute Tier Certification is a globally recognized standard for data center reliability and overall performance.
Sustainable data centers are an important part of the digital infrastructure Thailand aims to develop. Although adopting internationally recognized quality standards may present some challenges, the incentives associated with data center investments will likely help Thailand move forward with its plans for a digital economy.