To promote the trade of cryptocurrencies and digital tokens on registered exchange platforms, Royal Decree No. 744 ("Royal Decree") was enacted, authorizing Value Added Tax ("VAT") exemption.
Investors who trade cryptocurrencies or digital tokens on exchange platforms registered in Thailand and under the Securities and Exchange Commission ("SEC") will be entitled to VAT exemption. The list of exchange platforms registered in Thailand are as follow: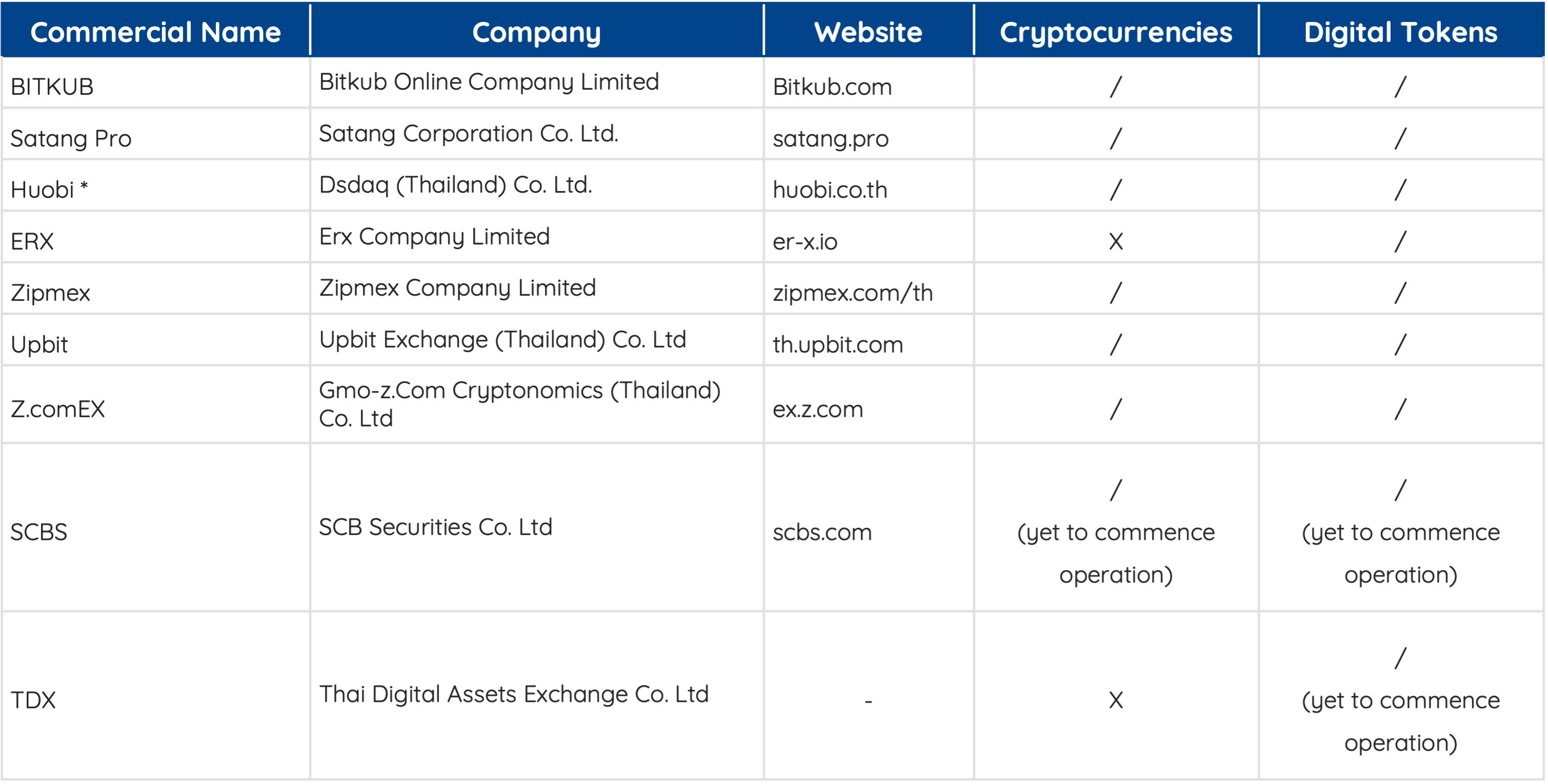 Remark: information as of 31 May 2022. (https://www.sec.or.th/digitalasset)
* The SEC has submitted a resolution recommending that the Minister of Finance consider revoking the business license of Huobi (Thailand) Co., Ltd. (Huobi), which has been renamed DSDAQ (Thailand) Co., Ltd. The SEC resolved to order Huobi to temporarily suspend services as a digital asset exchange platform until the revocation of their business license. During the suspension of such services, Huobi must return all assets to customers within 3 months from September 2, 2021​.
The Royal Decree came into effect retroactively and applies to all transactions between April 1st, 2022, and December 31st, 2023.