In 2018 Italy's top think tank and management consulting firm, The European House – Ambrosetti and the Mahanakorn Partners Group (MPG) entered into a partnership to enhance and complement the range of corporate services that each brings to the table in support of multinational enterprises in their Foreign Direct Investments (FDIs).
The European House – Ambrosetti is a leading Italian management consulting firm. Established in 1965, it is headquartered in Milan and has a network of foreign offices and business partnerships in 16 countries around the world, with a strong presence in Asia. Each year, The European House – Ambrosetti provides its 1,000 domestic and international clients (private and public sector) with strategy and management consulting services. Each year the firm develops hundreds of strategic and industrial scenarios, deploying policy and strategic research activities in synergy with a network of experts (ranging from academia to research and other institutions) at the highest international level. The European House – Ambrosetti is one of the leading cross-border M&A operations, family business and governance systems companies in Europe. The University of Pennsylvania's 2018 Global Go-To Think Tanks Report, for the 6th consecutive year, recognized the European House – Ambrosetti as the number one private think tank in Italy, as one of the top ten in Europe and as one of the world's top one-hundred independent think tanks (of 8,100 globally). The firm organizes more than 300 events per year, actively involving more than 10,000 business leaders and 2,000 political leaders, as well as international experts and gurus. The European House – Ambrosetti's flagship forum 'Intelligence on The World, on Europe, on Italy' ('Villa d'Este Forum'), which has been held since 1975, is one of Europe's most important gatherings of top executives.
The objective of The European House Ambrosetti-MPG Alliance is for each firm to enhance the other's economic activities by providing international investors and enterprises with support and advisory services, in particular: research, scenarios and strategic studies; international forums and workshops (such as the "High-Level Dialogue on ASEAN-Italy Economic Relation" initiative); assistance to European and North American companies for their FDIs in Asia Pacific and assistance to Asia Pacific companies with their westbound FDIs. The alliance between the two firms has allowed both to expand horizontally, gaining access to new markets, and vertically, expanding the scope of services both can offer.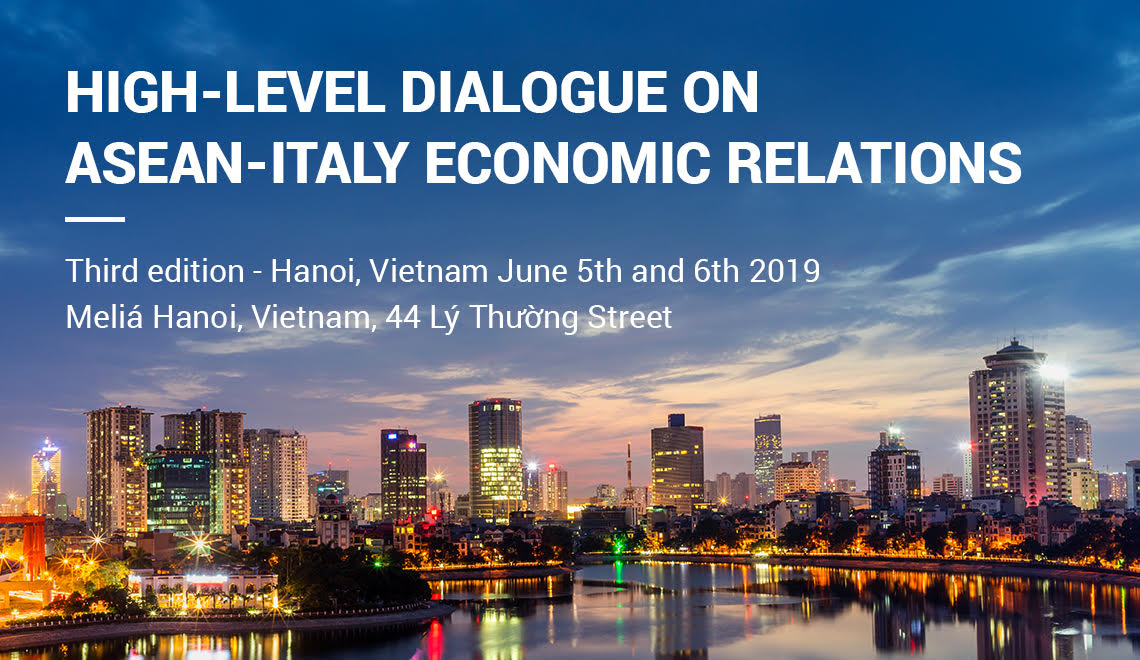 MPG is also the The European House Ambrosetti's Technical Partner for the High-Level Dialogue on ASEAN-Italy Economic Relations. The 3rd edition of the Dialogue, which will be held in Hanoi, Vietnam, on June 5th and 6th, 2019 and is exclusive to ASEAN and European Chairmen and CEOs, Ministers and Institutional Leaders by invitation only, has become the landmark event for strengthening economic ties between the ASEAN countries and Italy.
Among the topics of discussion:
– Macroeconomic and geopolitical outlook of the ASEAN region
– Smart infrastructure and logistics for regional connectivity
– Digitalization and technologies for sustainability and resilience
– Safety and processing for agri-food, textile and leather value-chains
– Competencies, equipment and services for healthcare systems
– Creativity and design for business innovation
– Finance, PPP and trade agreements
Attendance has already been confirmed by: Nguyen Xuan Phuc (Prime Minister, Vietnam), Giuseppe Conte (Prime Minister, Italy), Nguyen Duc Chung (Chairman, Hanoi People's Committee, Vietnam), Vu Tien Loc (President, Vietnam Chamber of Commerce and Industry), Enrico Letta (President, Associazione Italia ASEAN; Dean, Paris School of International Affairs, Sciences Po, France; former Prime Minister, Italy), Stefano Cao (CEO, Saipem, Italy), Carlo Ferro (President, Italian Trade Agency), Mai Huu Tin (Chairman and CEO, U&I Investment Corporation, Vietnam), Paolo Merloni (Executive Chairman, Ariston Thermo, Italy), Melvyn Pun Chi Tung (CEO and Executive Director, Yoma Strategic Holdings, Myanmar).
A Reception on Wednesday, June 5th, hosted by the Ambassador of Italy to Vietnam and an exclusive Gala Dinner on Thursday, June 6th will provide valuable opportunities for networking and interaction.