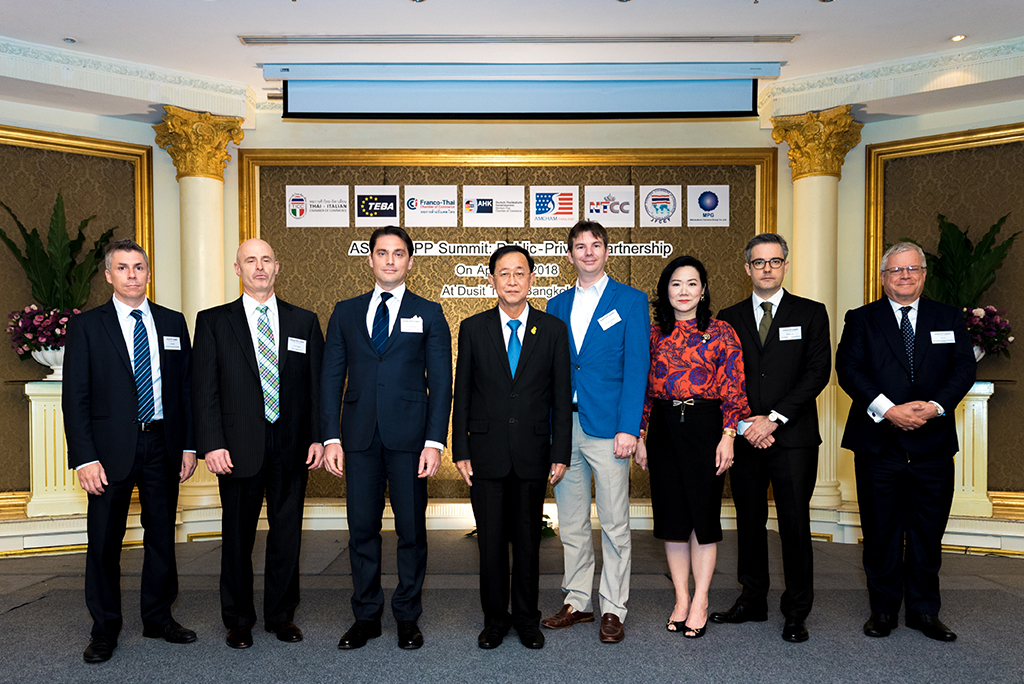 On April 4th, international business leaders, and government ministers and officials contributed to the success of one of year's major events, the 2018 ASEAN PPP Summit, held in the Dusit Thani Hall, in the iconic Dusit Thani Hotel. The summit, organized by the Mahanakorn Partners Group in collaboration with the Thai-Italian Chamber of Commerce, Franco-Thai Chamber of Commerce, Thai-European Business Association and other leading Chambers of Commerce in Thailand, focused on the Public-Private Partnership model and its merits in attracting Foreign Direct Investment to the ASEAN Region.
The opening speech was delivered by HE Arkhom Termpittayapaisith, Minister of Transport, on behalf of the Thai Prime Minister, Gen. Prayut Chan-o-cha. The Minister presented Thailand's Infrastructure Development Program, illustrating the infrastructure pipeline and priorities of the Kingdom, and discussed the newly-initiated PPP Fast Track procedures.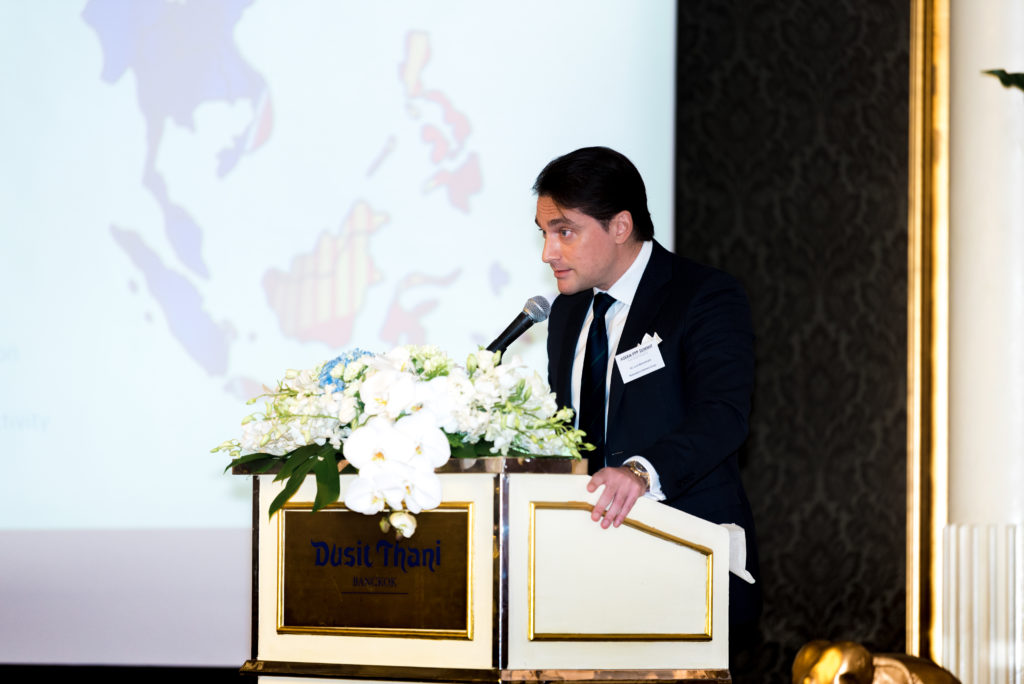 The ensuing opening remarks were given by Mr. Luca Bernardinetti, Chairman of the Mahanakorn Partners Group, who outlined the legal framework and financial structures undergirding PPP projects.
The next keynote speaker was Ms. Duangjai Asawachintachit, Secretary General of the Board of Investment (BOI) of Thailand. Her presentation touched on Thailand's policies on Foreign Direct Investment, and summarized various amendments aimed at making FDIs more attractive in terms of cost and time-efficiency.
A broad overview of some critical insurance coverages was given by Mr. Marc D. Wagman, Managing Director at Arthur J. Gallagher & Co. in New York City. Mr. Wagman specified some of the issues that investors encounter in the ASEAN marketplace for structured trade credit and political risk insurance products. After the presentation, Mr. Wagman and Mr. Bernardinetti shared the stage, to field questions from the audience.
The afternoon session began with Mr. Wattanapong Kurowat, Deputy Director-General of the Ministry of Energy, describing a number of energy projects in Thailand for which a PPP structuring model has been proposed. He further expounded on diverse FDI opportunities in the energy sector.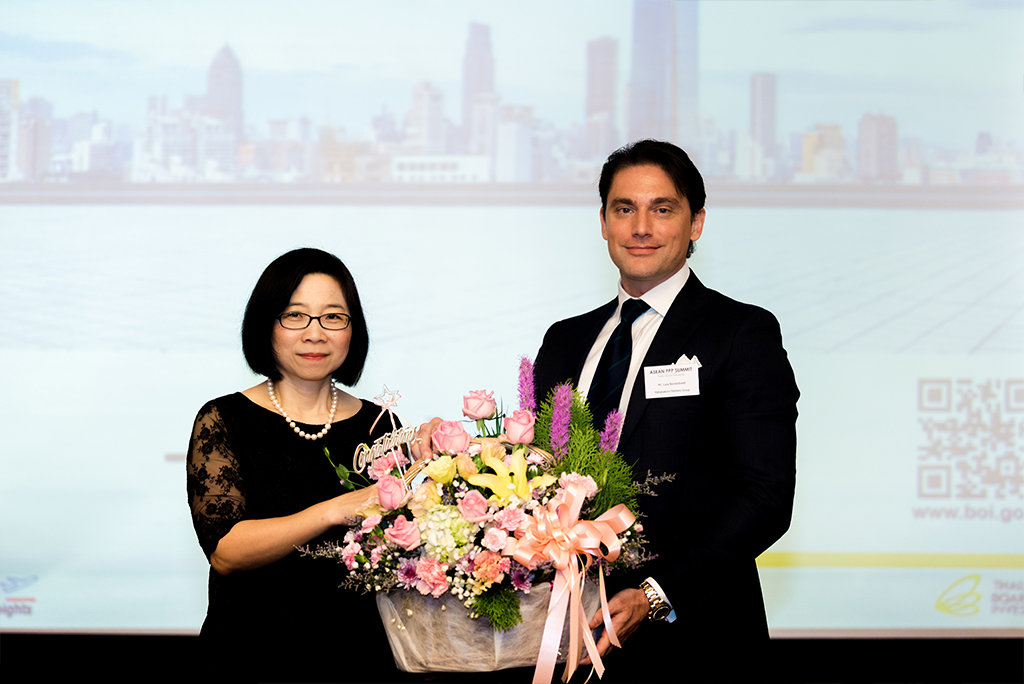 Mr. Jerome Le Borgne, South-East Asia Project Director of SUEZ, was the next keynote speaker. He addressed the need for PPP arrangements in Waste Management projects.
The event's keynote speaker from the banking sector was Mr. John Leber, IFC Investment Officer for East Asia & Pacific. His presentation gave the audience an overview of IFC's perspective on what makes PPPs bankable. He also illustrated risk allocation principles and gave examples of current, successful PPP projects in the ASEAN region.
The symposium wrapped up with an exposition on international arbitration awards and enforceability, delivered by Mr. Abhinav Bhushan, ICC Regional Director in Singapore.
The Mahanakorn Partners Group would like to thank every participant, sponsor and attendee who made this event memorable.